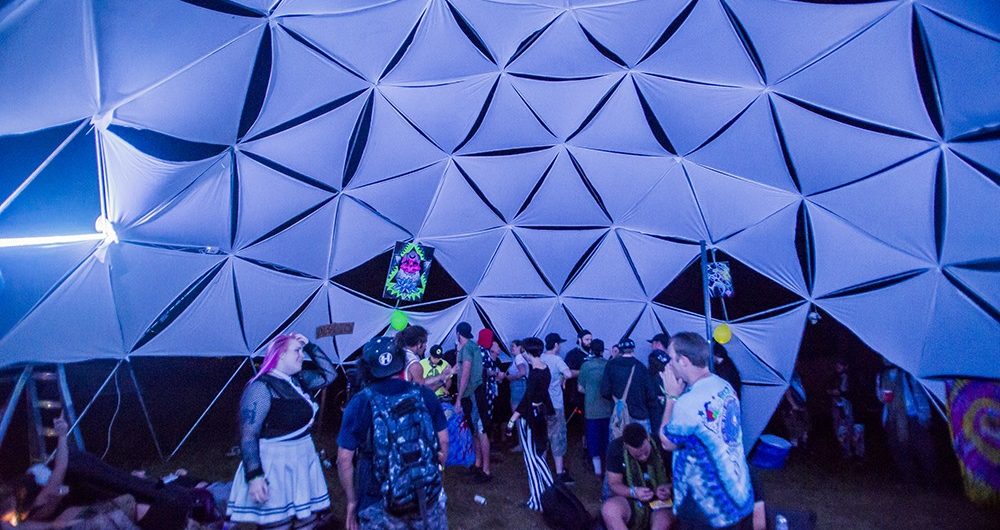 Theme Camps & Activities: Our Heart & Soul
Since its inception in 2012, activities and theme camps have been the heart & soul of the festival. Patrons have hosted workshops covering everything from music production, to yoga, to horticulture. There have been countless events full of incredible memories like the Catalina Wine Mixer, Silent Disco Singalong, karaoke's, pageants, and Candyland's Ice Cream Social. We also cannot leave out seminars that discussed art, magic, spirituality, and love. The addition of HiScore has brought an entirely new element of interactivity and game play to the mountain. And we've also had some of the most wonderful theme camps create immersive adventures over the past 10 years. We've gone under the sea, traveled to the stars, dined in Valhalla, read magazines in The Waiting Room, did cartwheels for Grilled Cheesus, and ate deep fried oreos with Domeunity.
A big part of our 2022 vision is focused on the Big Dub community. Our theme camps, workshops, seminars, and events make up some of the most magical moments you can have and we seek fresh & inspiring ideas that we can grow together.The most important part of that experience is you. We can't wait to create magic with you at this year's festival. <3
If you'd like to apply to host activities, seminars, theme camps, or design art installations please APPLY HERE
See below for some memories from our prior theme camps & activities.